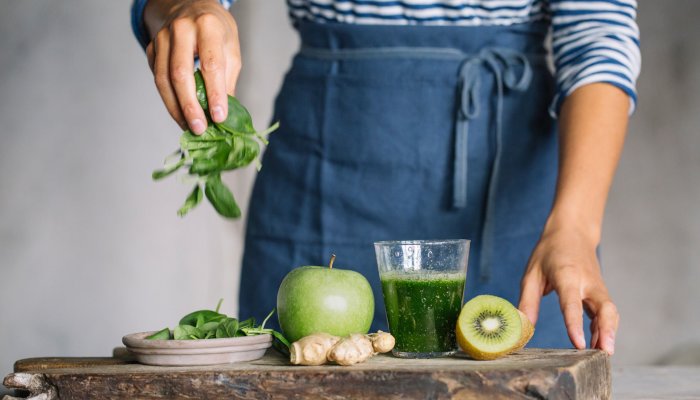 With the warmer weather rolling in, there's nothing better than a light and refreshing smoothie with bonus points for being easy to throw together.
This zesty pear and ginger smoothie from Pescan: A Feel Good Cookbook includes some seriously gut-healing ingredients. The recipe, developed by authors Abbie Cornish and Jacqueline King Schiller, harnesses the fiber-packed benefits of pear and digestion-friendly qualities of ginger to keep your gut microbiome healthy.
"It's also great before or after a workout, as it provides you with the kick you need for peak performance and to maintain steady energy levels," says Cornish.
This energizing smoothie blends some of our favorite fats like cashews and avocado with apple cider vinegar, an old gut-healing standby, to make the perfect smoothie for any time of the day.