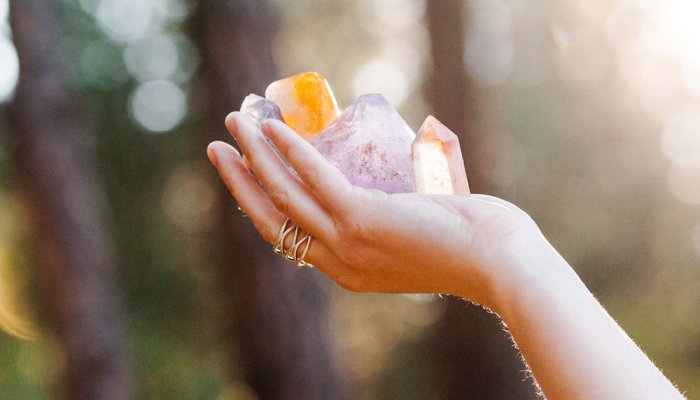 Like many people on a spiritual journey, I meditate daily, practice yoga and reiki, and regularly cleanse my home with herbs. Over the years, I've amassed quite a collection of stones, jewelry, Palo Santo, and the like.
But as a public health advocate, I have been shocked and saddened to learn about the environmental damage we can sometimes cause in pursuit of these spiritual objects. For example, Palo Santo (Holy Wood) is indigenous to South America and is currently under government protection in certain countries. Long used in ceremony by indigenous cultures, the resource has historically been sustainably sourced—taken only from branches and trees that fell to the ground. But the wood is now being illegally harvested in some places, with the government unable to control it.
White sage (Salvia apiana), too, has been used by Native Americans for medicine and in ceremony for hundreds of years. The supply of the plant has taken a hit recently, thanks to droughts in California, where it grows wild. While there are farmers who grow white sage sustainably, others have been caught selling illegally harvested sage from private land and preserves.
Even some essential oils on the market are from plants on the critically endangered or threatened list, including sandalwood and cedar. Like essential oils, stones are taken from mines from countries with vast natural resources and little-to-no protections in place—for the land or the humans who harvest them.